design


With an experience in the expansion of tail gas, Establishments
L. LAIR,
created at the dawn of the 50s, have specialized in the gas regulation and safety, expansion and regulation of gases in the production of flames. Working in the fields of
car industry, Aerospace, food industry
as well as reprocessing of waste, our competence and know-how allow us to address heating systems at all levels.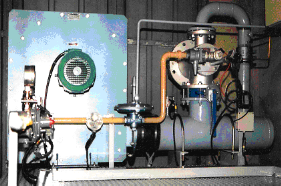 We offer comprehensive solutions for thermal systems: BURNER / RANGE OF GAS OR AIR HOST - GAS / CONTROL ELECTRIC BOX OR CABINET AND SAFETY REGULATIONS.